The novelty in the field of hair restoration is collecting hair follicles from other than the scalp parts of the body. Then, the donor area is usually the hairy skin of the chin, chest, back or legs. Very often people suffering from alopecia have excessive hair in other parts of the body. So why not taking advantage of this situation? Today, it is possible!
Body Hair Transplant – Indications
The BHT procedure is most often performed in the following cases:
to complete the effects of previously performed hair transplantation if the donor area located on the scalp is insufficient
to perform a slight hair transplant procedure in the area of eyebrows, moustache and beard
to correct the scarring in the scalp area including those scars remaining after previously performed hair transplant by strip procedure
The best candidates qualified to the BHT procedure are the patients with abundant hair in such regions as chin, chest, back or legs.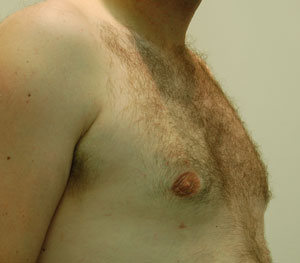 Body Hair Transplant – Procedure
The procedure is performed under local anesthesia.
The hair in the donor area are clipped to a 1-2 mm length.
The operator uses magnifying glasses to achieve a significant picture enlargement.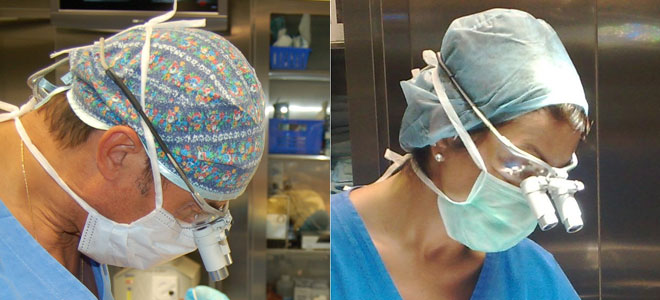 By using a special instrument, single hair follicles (FU) are taken from the hairy skin and put into special containers filled with preserving fluid at low temperature.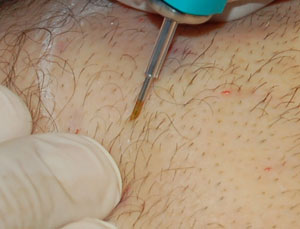 The donor area is covered with a dressing that contains antiseptic ointment.
The donor area heals within 5-7 days leaving invisible traces.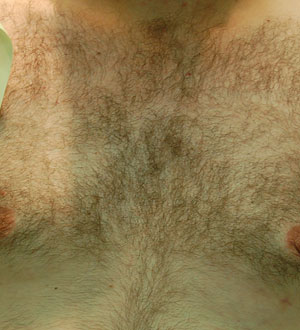 The grafts are inserted in the bald region (recipient area) by a well-known four-hand-stick-and-place technique.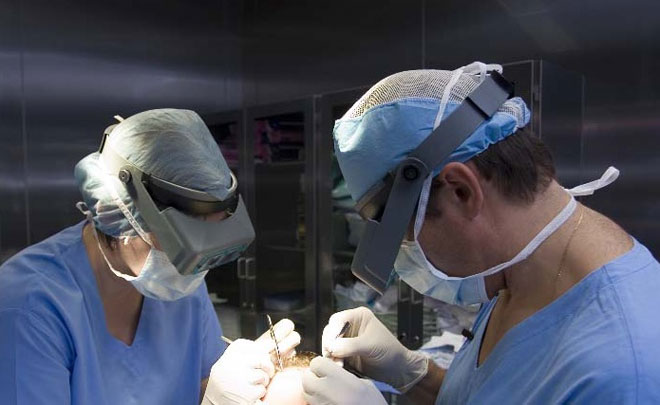 The benefits of BHT procedure
expanding the procedures of hair transplant by using donor areas which have never been taken into account before
the possibility to correct the scars on the scalp without the necessity to create new scars in this part of the body
the possibility to correct the scars of the upper lip in men using hair of the same structure taken from the chin area
leaving minimal usually almost invisible traces in the donor area
using hair which so far patients have considered useless or even "unwanted"
Disadvantages of BHT procedure
slightly different nature of the hair than the ones growing on the scalp
the necessity to anesthetize the extensive donor area
moderate discomfort of the donor area after the grafts have been taken
The number of grafts used in hair transplantation is limited due to limited possibilities of the donor area on the scalp. Using the grafts taken from other parts of the body expands the possibilities of this procedure without leaving visible traces of surgical intervention.